South Staffordshire Narrowboat Co Ltd

Operating the Ernest Thomas II Narrowboat
Providing day trips for the elderly, disabled & youth groups


© South Staffordshire Narrowboat Co Ltd 2019 Registered Charity No 1000868
Supported by voluntary contributions
Member of the National Community Boats Association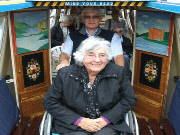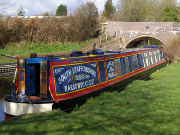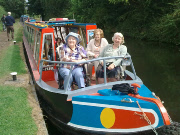 Welcome
The South Staffordshire Narrowboat Company Limited operates "Ernest Thomas II" on the Staffordshire & Worcestershire and Shropshire Union Canals. It provides day trips for a maximum of 12 passengers (including carers) from elderly, disabled and youth groups mainly within the South Staffs and West Midlands area.

The boat is based adjacent to the Canalside, Castlecroft Lane, Wolverhampton WV3 8JU and it is from here that most trips start and finish. Trips can be as short as four hours or up to nine hours, although these longer trips may not be suitable for the elderly.

The boat is equipped with a lift to enable those with mobility difficulties to get down into the main cabin. There are toilet facilities, a galley and central heating. All seating is flexible to accommodate individual groups.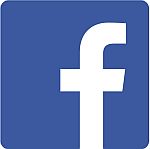 Follow us on Facebook